Reptile supplies and exotic reptiles are what we specialize in here at LLLReptile. We are dedicated to bringing you top quality service, great selection and guaranteed low prices. Quantity buying allows us to sell our vast selection of REPTILE SUPPLIES at unbelievably low prices. We also offer REPTILES and other exotic animals from around the world. We carry every supply needed to care, maintain, and breed healthy reptiles.  

***S.C.H.A.&R. paid members will receive a coupon for a free LLLReptile T-Shirt when you sign up for a new membership. Members will also receive 10% off

 

all animals and supplies all year long. (Some restrictions may apply.)

                                                                                                                                                                                                                                                

Zoo Med introduced t
he first A
merican reptile vitamin in 19
82 and
 never looked back! Today the company holds 8 reptile product patents and 9 aquatic product patents in the USA and internationally with more pending.  Zoo Med's greatest accomplishment has been the invention of UVB lighting for reptiles, which took place in 1993 and became the standard the world over for Zoos, Veterinarians and the reptile hobbyist. The current range includes products for reptiles, amphibians, fish and birds.
 SoCalHerps have been working with reptiles for 15 years and are one of the top Red Eyed Crocodile Skinks (Tribolonotus gracilis) breeders in the United States. SoCalHerps specialize in breeding western hognoses and Mexican Alligator Lizards (abronia graminea). If you are interested you can contact them by clicking on the image.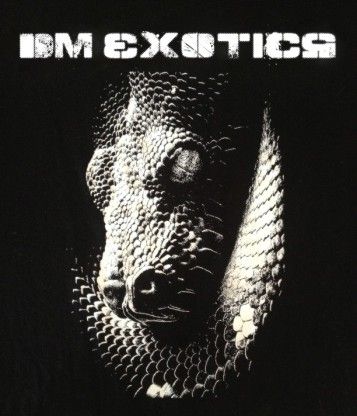 Dan Mulleary from DM Exotics specializes in rare Asian snakes and invertebrates. From Puff Face Water snakes to Black Headed Cat snakes, Dan always has something unique available on his website. Also please take the time to visit Dan's YouTube page and watch his new video series of his incredible adventures to Thailand. ***S.C.H.A.&R. paid members will receive 20% off a one time purchase of $100 or more. Members will also receive 15% off  DM Exotics listed prices all year long.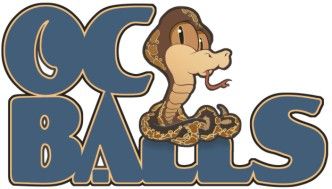 Welcome to OC Balls – Located in Sunny Southern California (between Angel and Dodger Stadium). I'm a small hobby breeder, concentrating on investment quality captive bred Ball Pythons. Working on a small scale allows me to focus on quality, rather than quantity. Providing the best possible animals for breeders and collectors alike! ***S.C.H.A.&R.  paid members will receive $20 off your first purchase of $50 or more. Members will also receive 20% off all purchases all year long.